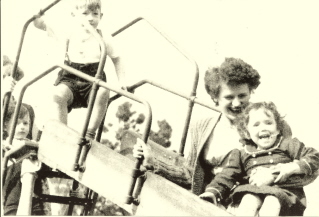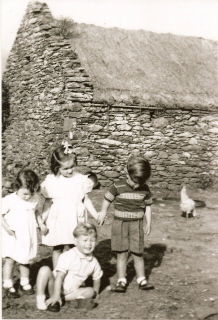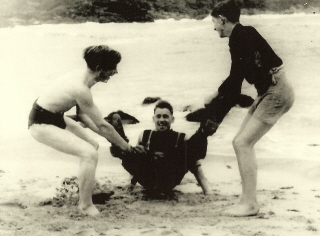 We all slide down! All dressed up. Fun in the sand.

You are reading Children. - Archive

Tom Trant's mother owned the local shop in a little village at Whitegate, near Castlemaine. 'In the summer then, the children
would go out picking blackberries and we would buy them from them, little canisters full, and they would then have money or
sweets and the like. There used be a big barrel there in the middle of the floor for the berries and later then they would be
collected by the crowd in Tralee who'd make the jam.'
Tom Trant, Castlemaine. Lifetimes – Folklore from Kerry, p. 25.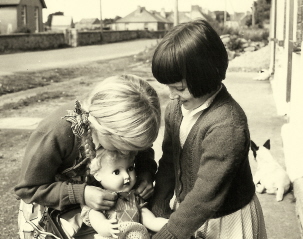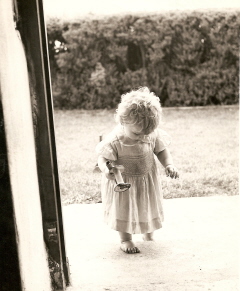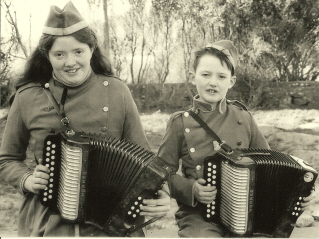 Dressing Dolly Early steps. Ventry, 1 February 1971, part of 'Biddy' group?
'We only went to Primary and that was the end of our education, but my certificate says I passed English, Irish, History,
Geography, Arithmetic, Algebra and Geometry and they don't do it now even in Secondary School let alone the Primary.'
Batt Brosnan (b. 1914) Kilcummin, Killarney. Crossroads – Folklore from Kerry, p. 24.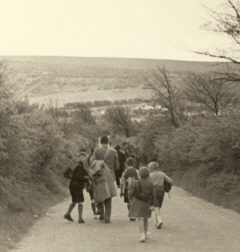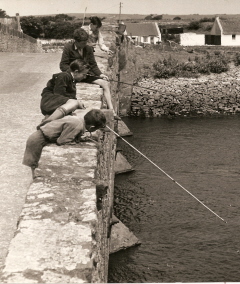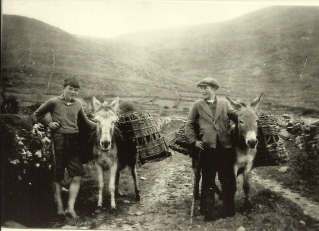 Off we go. Fishing, Blennerville. Turf Home. Baile Biocaire ( ) 1948.
'We used all play together after school: Cowboys and Indians was the most famous one. We'd go up the mountain and herd
up the wild donkeys, we'd ride them up the mountain. We all wanted to be Cowboys; you'd never want to be an Indian
because you were going to get shot.'
Michael Griffin, Cahirfilane, Castlemaine. Lifetimes - Folklore from Kerry, p. 72.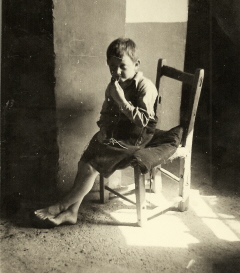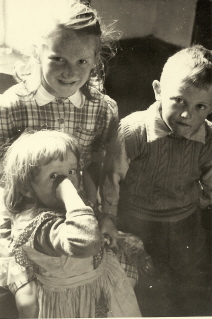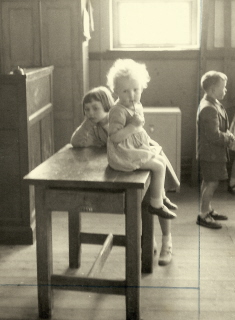 At the fireside. Smile! Up High!
Danny went barefoot to Gortbuí school. 'We had no schoolbags, only a bit of string or strap around our three or four books on
English, Irish and Catechism. Gortbuí is closed now with forty years, it was on the way to Carrauntoohil. It was bought by a private
resident. We had lots of games to amuse ourselves, pitching pennies and tossing them and playing marbles, "Taws" we used
call it. Another game then, "Pickie" it was called, was played at the side of the road, jumping with one leg and throwing a slate.'
Danny Kissane (b. 1926), Beaufort. Crossroads – Folklore from Kerry, p. 93.